The Journey to Becoming Cloud Native – A Three Step Path to Modernizing Applications
The cloud has transformed the way we build applications. Early adopters prove that the benefits manifest in delivering value faster to the customer, less operational costs and more productive teams. The interesting question is how to get there, especially if you cannot simply start over and get your current applications benched. Through numerous customer engagements we have learned that there is a pattern followed by companies that do this successfully. This talk show you:
How to deploy faster without breaking things
Start decoupling a monolith without breaking your business logic.
Help developers build application using a new paradigm
Dynamically scale your applications to save costs
Manage highly dynamic larger-scale micro services without increasing operational costs
As we will walk through the journey we share learning covering challenges and possible solutions on the organizational, development and operational side. As a company that has gone through this transformation itself while onboarding over 500 new customers we have some interesting stories to share.
Time
August 2, 2016
11:30 AM - 12:00 PM
30 minutes
Presenter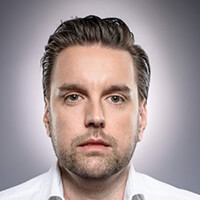 Chief Technology Strategist
Dynatrace