I've Pair Programmed for 30,000 Hours: Ask Me Anything!
It's true! I've pair programmed full time since 2000, and have remote pair programmed full time since 2010. You've got questions. I've got answers.
I've given presentations ranging from Agile, to Android, to Product Management at many conferences, companies, and Meetups. Once I inevitably mention pair programming the presentation grinds to a halt as I'm peppered with questions about pair programming.
Ok, then -- let's do this thing!
What is pair programming? Does pair programming make software twice as expensive or take twice as long to develop? Do I pair with the same person every day? Who owns the code? How do performance reviews work? What do I do if my pair is sick? What do I do if I HATE my pair? What do I do if I LOVE my pair?
I'll answer any and all questions about pair programming and remote pair programming, from the poignant to the silly. Are you a pair programming yourself? Speak up and contribute some answers of your own!
Ask me anything!
Time
August 2, 2016
2:00 PM - 3:10 PM
1 hour 10 minutes
Presenter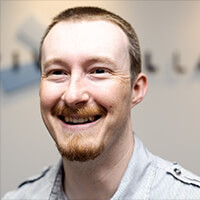 Principal Engineering Manager
Pivotal