BOSH - Twenty Years of Deployment Lessons in One Tool
The history of distributed systems deployment and orchestration is an epic tragedy of pain and loathing. The Cloud Foundry community has taken an alternative path, choosing an unorthodox strategy to deploy the complex distributed system powering the world's most successful open-source platform.
This talk examines the reasons behind that choice, examines the tooling at the heart of the new strategy, and looks at how you can use the tooling for your own distributed deployments. We will also review the latest developments and the intended roadmap for the "Marmite" of orchestration tooling - you either love it or hate it - BOSH.
Time
August 4, 2016
10:10 AM - 10:40 AM
30 minutes
Speaker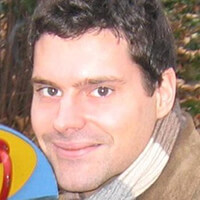 CTO, Cloud
Pivotal