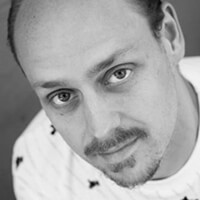 Kevin Hoffman
Advisory Solutions Architect
Pivotal
I've been programming since I was 10 years old. I got my hands on a rebuild Commodore VIC-20 and a BASIC programming manual and I was addicted. Ever since then, I've been addicted to emerging technologies, languages, and platforms.
I've written code for just about every industry, including biometric security, waste management, guidance systems for consumer-grade drones, financial services, and a bunch more. I've written over a dozen books on computer programming and have presented at a number of user groups and conferences, including Apple's WWDC and ScalaDays.
These days I am in the business of teaching customers how to migrate and modernize their enterprise applications to thrive in the cloud with the latest cloud native patterns and practices.
Sessions