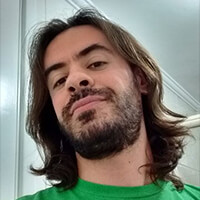 Fabio Carvalho
Sr. Software Engineer
PayPal
Fabio Carvalho (PayPal Software Engineer) works for the PayPal Java infrastructure team, which defines the Java stack and provide Java frameworks for all Java teams at PayPal.
Fabio currently works with enterprise application integration, distributed software, SOA, software middleware, web services (SOAP, REST and proprietary), messaging systems, micro-services, PaaS, and platform development. Working with mostly Java design and development, providing also technical leadership for the development team in charge of the Java platform for PayPal applications.
IT professional with experience in software engineering and programming. Hands-on development of distributed systems, enterprise application integration, and programming using Java programming language. Experience with project management, team leadership, software maintenance and L3 software support (problem, change and release management).
Deep experience with java development, web development, software life cycle, agile methods, software maintenance and software development lead.
Fabio has in the past worked for IBM and other IT companies.
Sessions