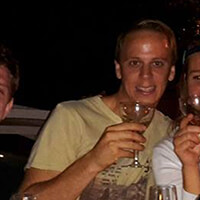 Dieter Hubau
Senior Principal Consultant
Ordina
Dieter is a Senior Principal Consultant of the JWorks business unit at Ordina Belgium.
He has about 10 years of development experience and is currently appointed as Competence Leader for everything related to Cloud and PaaS.
During his career, he has worked in very different environments, ranging from the banking and government industry to the exciting world of telecommunications, healthcare and big pharma.
When he started his career developing monolith applications running on obsolete application servers, he never could have dreamed how dramatically the world of software would change. Currently, he's working on the newest technology stacks, mainly Spring and NodeJS based applications running on various Cloud Foundry offerings.
For the last two years, as Competence Leader, he has experimented with the different local development tools aimed at simulating a real Cloud Foundry deployment.
The second part of his job is to educate his fellow colleagues and keep them up-to-date with the latest developments of Cloud-based offerings by organising presentations and workshops.
To stay fit, he plays soccer, goes out for a run or works out in the gym. Audiobooks, gaming and tech blogs keep him up late at night. So much to do, so little time to do it in.
Sessions