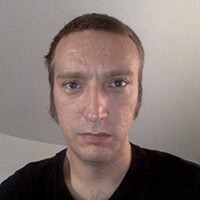 Chris Umbel
Advisory Architect
Pivotal
Chris Umbel has been developing software professionally since 1999 when he started with a small, but ambitious custom software shop where he worked on everything from embedded systems to database administration to front-end web work.
Searching for bigger problems he moved on to solving distributed systems problems in the video production and e-commerce industries while gaining experience in natural language information retrieval problems along the way.
These days he can be found traveling North America helping to make Pivotal's customers successful on whatever phase of their cloud-native journey they are in — focussing not only on the software problems but also the people and process problems.
His open source contributions are highlighted by founding the "natural" general-purpose natural language facility for node.js.
Sessions