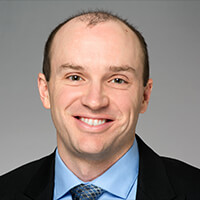 Chris Bartlow
Senior Director
Liberty Mutual
Chris is Senior Director of Application Technology Services for Liberty Mutual's Commercial Insurance business unit. His team is responsible for infrastructure and platform design and support, information security and risk management, and document management solution delivery.
Since joining Liberty Mutual in 2005, Chris has held various technical and leadership roles and he joined the Commercial Insurance leadership team in 2012. Since then, his team has led transformational efforts to improve platform automation, security, and self-service capabilities in support of application development teams.
Chris holds degrees in Computer Hardware Technology and Electronics Technology from Indiana State University and an M.B.A. in Finance from Indiana University's Kelley School of Business.
Sessions