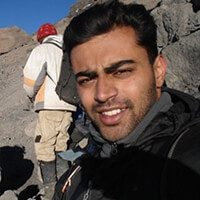 Amit Gupta
Product Manager
Pivotal
Amit left a graduate program in math at UC Berkeley to join Pivotal as a web developer.
Soon after, he got a taste for distributed systems and joined Cloud Foundry as an engineer and worked on IaaS automation, container scheduling, and more.
He is now Product Manager for two Cloud Foundry teams: the Release Integration team which brings the work of the core teams together into the official open source Cloud Foundry release, and the Infrastructure team which works on the Cloud Foundry "bootstrapping" experience, as well as some of the core backbone components of Cloud Foundry (consul and etcd).
Sessions